La Legge dell'odio
23/03/12 02:11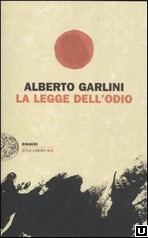 My Italian isn't what it should be, but it appears that journalist Alberto Garlini has written a long novel which features a central protagonist based on Chatwin. The finer details escape me, but Garlini said of the book: "I wanted to write a novel about Bruce Chatwin with a cameo of a fascist, and I wrote a novel about a Fascist with a cameo of Chatwin."
You can buy the Kindle edition
here
and read more of the interview with Garlini
here
. I'd be interested to hear from anyone who has more details on the novel: please do
get in touch
.