Sabbatical
30/06/11 09:43
Apologies all for the recent silence. I've been away in Western China visiting – amongst others – the famous Doctor Ho of Yunnan whom Chatwin wrote about in
this article
for the New York Times. More on that soon – in the meantime, here's a picture of the Doctor with – above him – his collection of Bruce Chatwin books: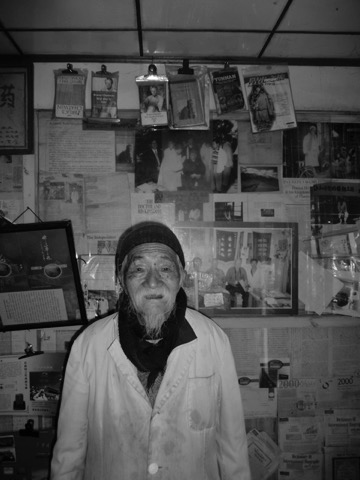 The major news in the intervening weeks has been the
death of Patrick Leigh Fermor
, Chatwin's great friend and mentor.
There have been a number of pieces written on Leigh Fermor; perhaps the pick of them are these three:
Jan Morris in the Guardian
William Dalrymple in The Daily Beast
Christopher Hitchens in Slate
Most express a sentiment which I share – that we shall not see his like again.